Leave a Little Sparkle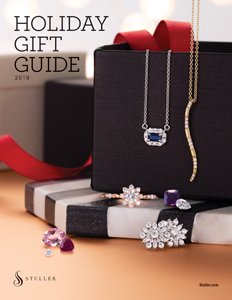 Something extraordinary is approaching: the holidays. And we couldn't be more thrilled to stand by your side as the busiest selling season of the year kicks off.
In this brochure, you'll find the styles needed to celebrate the season of sharing and to make it your merriest yet.
View Brochure
Want to use this video in your store or on your social media networks?
Holiday Deals on Stackable Rings
Petal Perfect
Display gold-trimmed roses for a holiday add-on they'll snap up at the end of the sale.
Shop Now
Holiday Impressions
The right packaging and displays can be the difference between a one-time purchase and a customer who returns year after year.
Shop Now
Wear and Care
Give Klean Karats® Jewelry Cleaner as a complimentary gift — and so they'll remember your store long after the season has passed.
Shop Now