What is Digital Goldsmith™?
Digital Goldsmith is your 2D customization solution for simple, quick setting and shank configurations. It's free for Stuller customers to use on Stuller.com, and with it, you can offer a range of customizable styles.
If you're not a CAD software user, Digital Goldsmith is the perfect introduction for you — but even if you are a CAD user, this is a less time-intensive customization option for you to add to your offerings.
Questions? Call 800-877-7777
Benefits
No matter your skill level or whether you're a bench jeweler or sales associate, with Digital Goldsmith, you can:
Offer easy customization regardless of whether you have or are a bench jeweler.
Receive designs from customers and invite them to your store to discuss their options.
Pair with the Magnetic Ring Builder to give customers a glimpse of the final piece.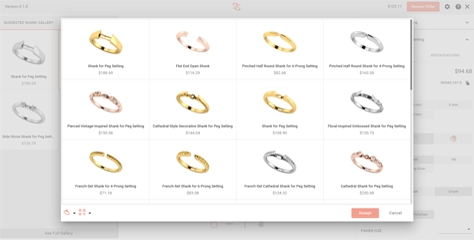 Choose a Setting and Shank Style
View hundreds of combinations of setting and shank styles available in our findings library. Check back frequently to discover what's new.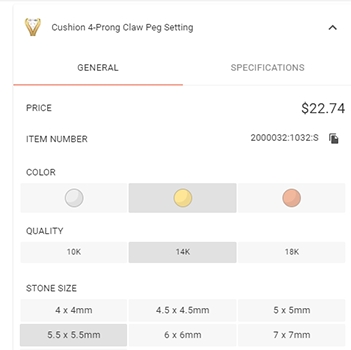 Choose a Metal Quality
All Digital Goldsmith settings and shanks are available in various metal qualities or colors, with options in gold, platinum, and sterling sliver.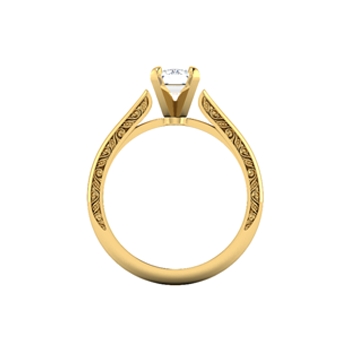 Put the Setting and Shank together
Browse and easily configure designs without ever leaving Stuller.com. If your customer doesn't like one component of the design, you can swap your shank or setting out for another finding.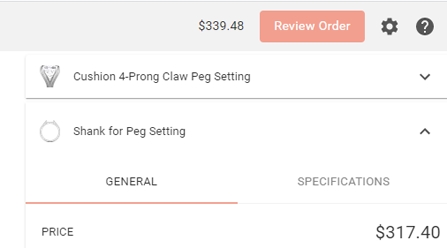 Get Instant Pricing as You Design
As you render, you'll get immediate pricing on your combination. With the price calculated right before customers' eyes, you can help work within their budget.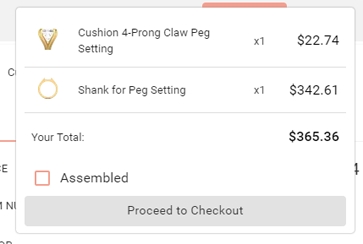 Select Your Assembly Method
You can assemble the real shank and setting yourself or have Stuller manufacture the finished design for you and ship it set, semi-set, or unset.
Create an Experience with the
Magnetic Ring Builder
Maximize customer engagement and boost your chance of closing the sale when you pair Digital Goldsmith with the Prototype Magnetic Ring Builder.
All configurations available in Digital Goldsmith on Stuller.com are possible with the Magnetic Ring Builder, so you can give customers a solid idea of what their real ring will look like with one of our high-quality, long-lasting prototypes.
Alternatively, set up the Magnetic Ring Builder in an inviting, easily accessible location to spark a conversation about Digital Goldsmith. With the prototype in hand, show customers their full range of options.