Birthstone Jewelry
This elegant birthstone and diamond jewelry makes the perfect gift for any occasion. From the beautifully crafted halo styling to the carefully selected center stones, every detail reflects design excellence and quality manufacturing. Whether you choose an ensemble or an individual piece, this 14k and Sterling Silver birthstone jewelry will be received and worn with pleasure.
---
Birthstone & Family Jewelry Selling System
This comprehensive birthstone & family jewelry selling system consist of 3 pre-merchandised collections to provide an assortment of best-selling family fashion and gemstone jewelry.
---
14K Birthstone Jewelry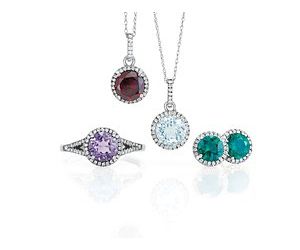 ---
14K Bezel Birthstone Jewelry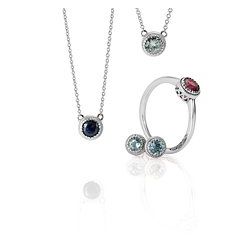 ---
Sterling Silver Birthstone Jewelry